GEAR UP, BEFORE YOU SHOW UP!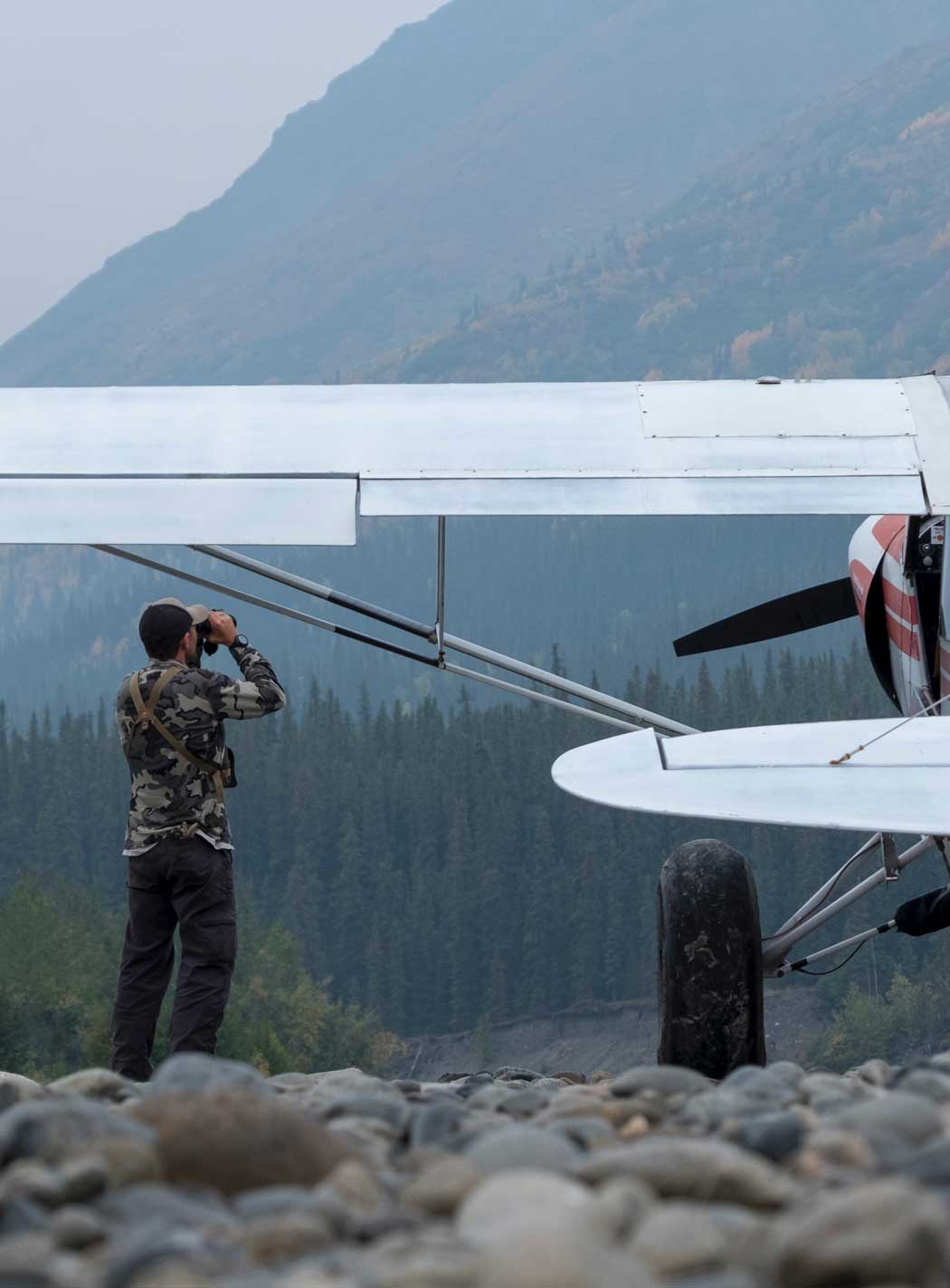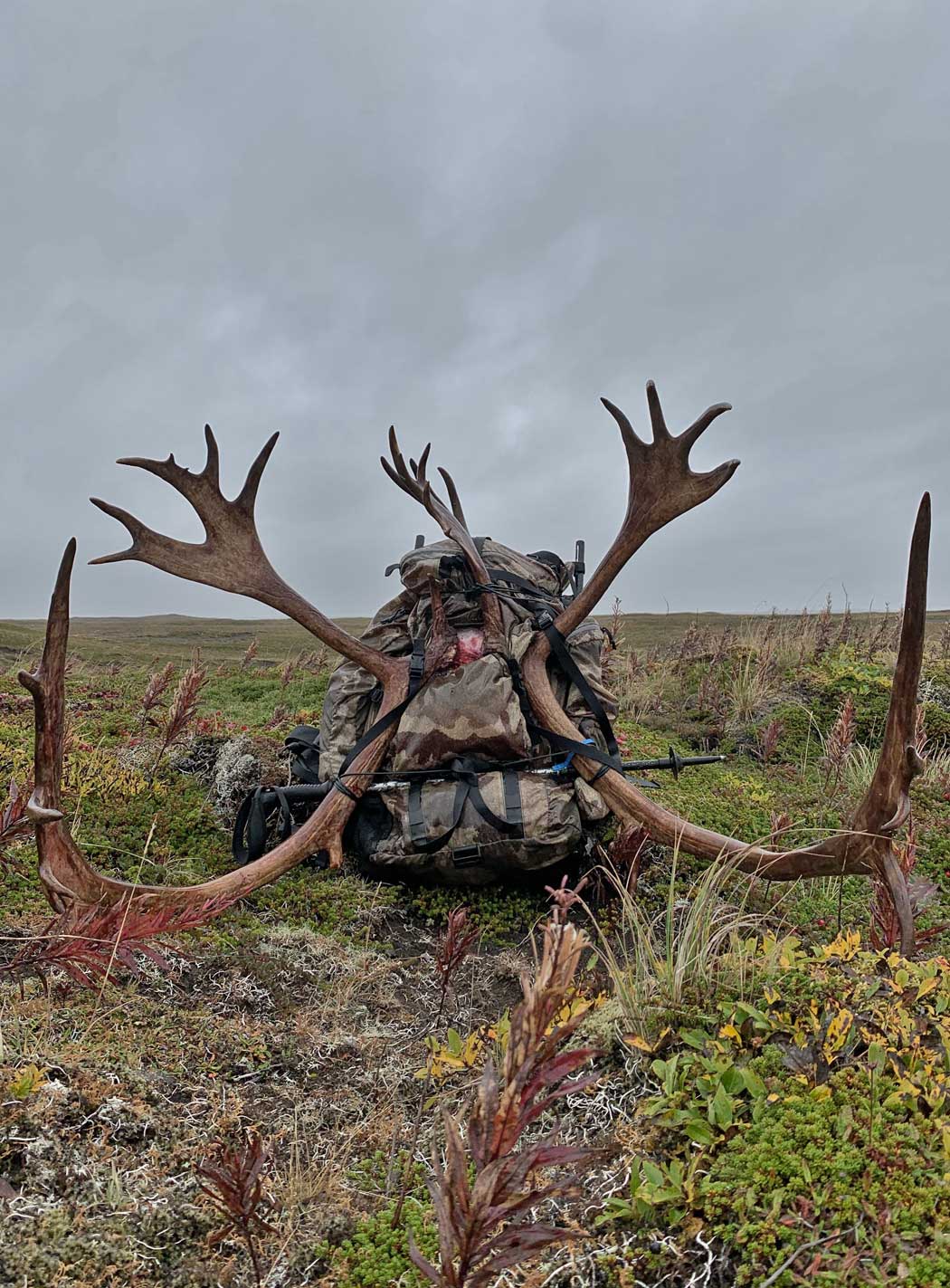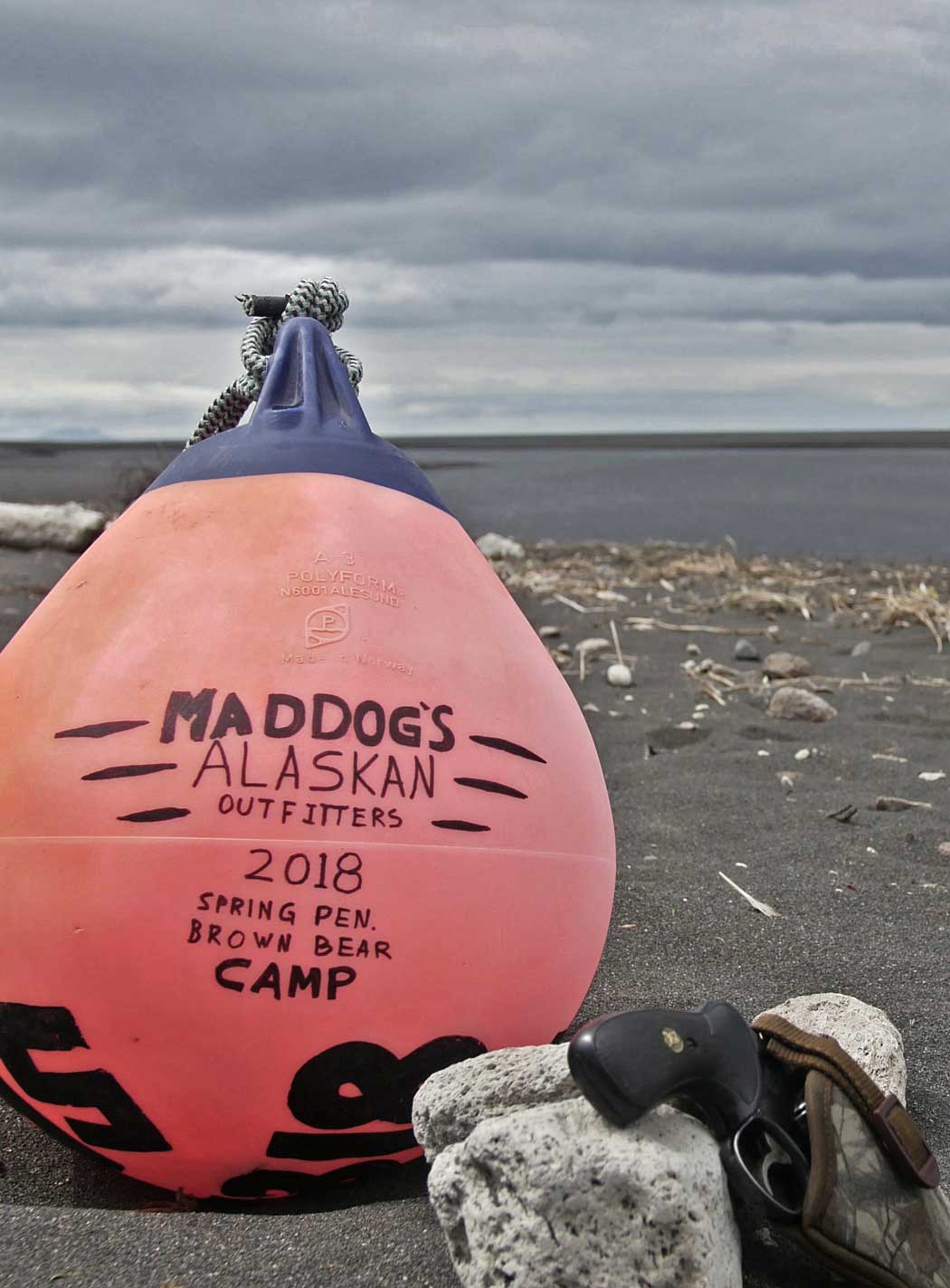 ALASKA RANGE DALL SHEEP HUNTING GEAR LIST
(when a number is listed it is a minimum recommendation)
Keep in mind when mountain hunting every ounce counts.  You are required to carry your own pack up the mountain. People pay more for gear that is lighter in weight (the saying is $100 per ounce less of gear).

Alaska State Hunting License and Required Tags

Rifle/Ammo

(1 box)

Binoculars

Head Lamp and/or Small Flashlight

Knife

Mountaineering Boots (ex. Scarpas, lowas, Kennetreks, Mendels, Crispi)

Camp Shoes

(Light weight shoes but I prefer crocs because they are light weight, comfortable in camp and are great for hiking in or used to hike/cross creeks or rivers)

Rain Jacket/Pants

(recommend Kuiu Chugach or Sitka Systems mountain rain gear or similar)

Soft Shell Jacket

Medium Weight Top

(1)

Synthetic Down jacket or Heavy Weight Top or Hoody (1)

Medium Weight Pant

(2)

Base Layer

(2) or Puffy Jacket and Pants

Merino Wool Socks

(4)

Merino Wool or Synthetic Underwear

(4-6)

Stocking Cap

Billed Hat

(not required)
de of your pack it's your choice. Ex. – (Kuiu, Sitka, Barneys, Stone Glacier)
Nalgene Water Bottle

(2 or similar)

Lightweight Dry Bag

(at least one big one for stuff and a pack cover)

Synthetic or waterproof down Sleeping Bag 0 or 15 Degree

(a 15-20 degree bag will work depending on preference)

Sleeping Pad

Boot Gaiters

Batteries 

Lighter/Waterproof Matches

Camera/Smart Phone w/ camera

Trekking Poles (not required but are very helpful when traveling with a heavy pack)

Gloves

(1 pair for warmth and 1 for wear and tear ex. mechanics/leather)

Sunglasses

(1 pair)

7000+ cubic in the Mountaineering Pack

(big enough to carry all your gear for your hunt.  You can go smaller and have your sleeping bag and pad on the outside if preferred)
Extra Toiletry Recommendations:
Chapstick

Sunscreen

Bandaids 
*Any Medications Needed *(make sure you pack these in your carry on bag for flight)
Extra set of glasses/contacts and cleaner

Advil

(aspirin/tylenol/advil or anti-inflammatory pain meds)

Mole Skin
For any of the clothing I highly recommend you check out Kuiu Gear. Everything I have used so far I have been very impressed with. There are other brands to look at for things as well such as Sitka Systems, Stone Glacier, Barneys Sports Chalet(Anchorage, AK  local guide/hunting gear) Kryptec, and many new ones I'm unfamiliar with. 
ALASKA PENINSULA BARREN GROUND CARIBOU HUNTING GEAR LIST 
(when a number is listed it is a minimum recommendation)
Alaska State Hunting License and Required Tags

Rifle/Ammo

(1 box)

Binoculars

Head Lamp and Small Flashlight

Knife

Hiking Boots (waterproof)

Waders or Hip boots

Camp Shoes

(crocs or real shoes are fine)

Rain Jacket/Pants

(recommend heavy duty set or even rubber)

Soft Shell Jacket

Medium Weight Top

(1)

Heavy Weight Top or Hoody

Medium Weight Pant

(2)

Base Layer (2) or Puffy Jacket & Pant 

Merino Wool Socks

(4)

Merino Wool or Synthetic Underwear

(4-6)

Stocking Cap

Billed Hat

(not required)

Gloves

(1 pair for warmth and 1 for wear and tear ex. mechanics/leather)

Sunglasses

(1 pair)

Day Pack

(big enough to carry extra shirt/rain gear/lunch/water/survival gear, ammo and head lamp)

Nalgene Water Bottle

(2 or similar)

Dry Bag

(at least one big one for stuff and a pack cover)

Synthetic or waterproof down Sleeping Bag 0 Degree

(a 15-20 degree bag will work depending on preference)

Sleeping Pad

Boot Gaiters (not required)

Camera/Smart Phone w/ camera

Batteries (extra for your equipment, lithium works better in the cold)

Lighter (flint & steel if you prefer)

Extra Gear not necessary but helps: Spotting scope\tripod, fishing rod/tackle, satphone/Garmin InReach, tape, para cord, lens cleaner, gun oil)
Extra Toiletry Recommendations:
Chapstick

Sunscreen

Bandaids
*Any Medications Needed *(make sure you pack these in your carry on bag for flight)
Extra set of glasses/contacts and cleaner

Advil

(aspirin/tylenol/advil or anti-inflammatory pain meds)

Mole Skin
 ALASKA PENINSULA BROWN BEAR HUNTING GEARLIST
(when a number is listed it is a minimum recommendation)
Alaska State Hunting License and Required Tags

Rifle/Ammo

(1 box)

Binoculars

Head Lamp and Small Flashlight

Knife

Hiking Boots (waterproof)

Waders or Hip boots

Camp Shoes

(crocs or real shoes are fine)

Rain Jacket/Pants

(recommend heavy duty set or even rubber)

Soft Shell Jacket

Medium Weight Top

(1)

Heavy Weight Top or Hoody

Medium Weight Pant

(2)

Base Layer (2) or Puffy Jacket & Pant 

Merino Wool Socks

(4)

Merino Wool or Synthetic Underwear

(4-6)

Stocking Cap

Billed Hat

(not required)

Gloves

(1 pair for warmth and 1 for wear and tear ex. mechanics/leather)

Sunglasses

(1 pair)

Day Pack

(big enough to carry extra shirt/rain gear/lunch/water/survival gear, ammo and head lamp)

Nalgene Water Bottle

(2 or similar)

Dry Bag

(at least one big one for stuff and a pack cover)

Synthetic or waterproof down Sleeping Bag 0 Degree

(a 15-20 degree bag will work depending on preference)

Sleeping Pad

Boot Gaiters (not required)

Camera/Smart Phone w/ camera

Batteries (extra for your equipment, lithium works better in the cold)

Lighter (flint & steel if you prefer)

Extra Gear not necessary but helps: Spotting scope\tripod, fishing rod/tackle, satphone/Garmin InReach, tape, para cord, lens cleaner, gun oil)
Extra Toiletry Recommendations:
Chapstick

Sunscreen

Bandaids
*Any Medications Needed *(make sure you pack these in your carry on bag for flight)
Extra set of glasses/contacts and cleaner

Advil

(aspirin/tylenol/advil or anti-inflammatory pain meds)

Mole Skin